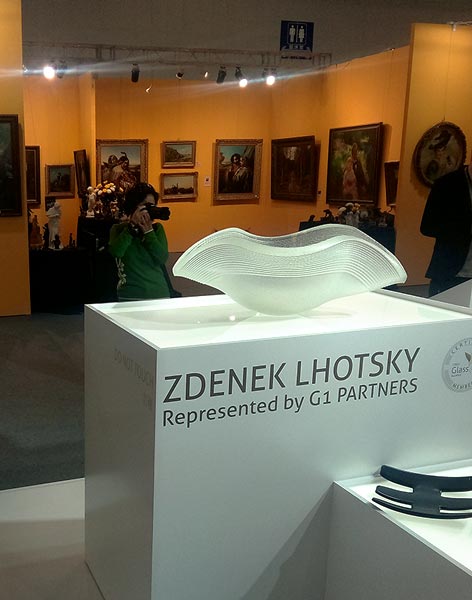 Czech Pavilion at Shanghai Art Fair 2017.
The Czech Glass Art Alliance with support of Czech Trade agency and the Ministry of Industry and Trade of the Czech Republic have prepared the very first exhibition on the traditional Czech art glass in Shanghai within the Shanghai Art Fair 2017.
Shanghai Art Fair 2017(21st), as Asia's celebrated art exchange with long history and high internationalization degree, presenting domestic and overseas collectors a artists. Continue reading →
From November 5th – 8th. 2015 exhibited ZDENĚK LHOTSKÝ his artworks at The Sculpture Objects Functional Art and Design (SOFA) Fair in Chicago. Represented by G1 PARTNERS and in cooperation with AiBo Gallery, selected bowls created through authors exceptional, unique technique called Vitrucell attracted many visitors.