Lucie Svitorkova
Sculptor, Glass Artist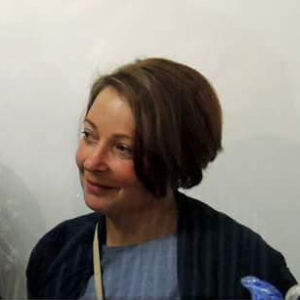 Lucie K. Švitorkova is a Czech glass artist based in Zelezny Brod. She creates her glass sculptures using the technique of mould melted glass, pioneered in region.
Glass education
Lucie studied under Akad. Mal. Ilja Bílek at the Department of Glass in the Academy of Arts & Design in Ústí nad Labem
Current
She works at Studio Lhotsky as production manager, where she also creates her own work, gaining experience in advanced casting techniques. In past Lucie taught at the atelier of molten cast sculpture and glass cutting at SUPSS in Zelezny Brod (School of Applied Arts for Glassmaking in Zelezny Brod).